Common Fencing Styles by the Jupiter Fence Builders
The Jupiter Fence Builders is well known for our incredible fence styles for residential and commercial properties. With over 15 years of professional experience in the area, our fence designers know what it takes to craft intuitive fence designs for any home. Our catalogue is stocked with all kinds of styles to fit the aesthetics of your house while falling within an affordable budget. Whether you are already sure which design is best for you, or you are a first-time fence buyer in need of some guidance, our staff is happy to answer your questions and make the process go smoothly.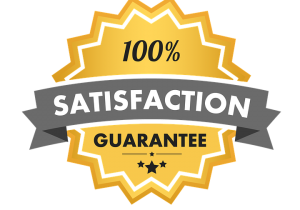 Fence Builders Custom Fencing Materials in Jupiter, FL
Wood Fences: Our wood fences are made with some of the best commercial grade woods from around the country. Choose from popular options such as oak, spruce, pine, cedar, cypress, fir, maple, and even California redwood! Because wooden fences are the staple to the all-American home, they continue to remain among the most popular fencing styles for first-time home buyers. All woods are professionally treated to withstand rotting, splitting, warping, decaying, and other weathering damages.
Chain-Link Fences: Among the most affordable and functional fences on the market, a chain-link fence gets the job done. Particularly popular for commercial clients who need temporary or perimeter fencing, they are woven with galvanized metals into the trademark mesh design. Chain-link fences are easy to install and built to withstand rust damages.
PVC/Vinyl Fences: Polyvinyl Chloride, or PVC, is a trendy material used for incredible fence styles. Like wooden fences, they mici the panel and picketed architecture and can be stained or colored to your liking. However, because they are engineered to resist weather damages and maintain their color, they last much longer. Not only that, but they are require minimal maintenance, making them a great value option.
Aluminum Fences: Metal fences can be tricky in Florida because the wet climate makes them rust. However, when you go with the aluminum alloys of an aluminum fence, you get the ornamental design without all the weather maintenance. They are durable and offer great visibility, which is why you will often see them around pool decks and playgrounds. Aluminum fences are also customizable to a variety of styles.
 Wrought Iron Fences: Looking for that elegant fence to wow your visitors? Then look no further than the wrought iron fence! These fences are crafted locally and built to make a statement. They also go well with driveway gates, which is why you will see many of our wrought iron fences in gated communities around Jupiter, FL.
Custom Fencing Styles and Designs in Jupiter, FL
Once you have decided on the material for your personalized fence, you then get to take the fence building process to the style design phase. Our catalogue is full of hundreds of options, so you are bound to find one that you will truly love. To break it down, we have several categories of fences so you have an easier time picking the right fence for your needs.
Residential Fences: If you are a homeowner, you are likely in need of a residential fence. We have residential fences designed for security and privacy with our stockade panel wood fence models. For easy installation and beauty, the wooden picket fence is a popular choice from our catalogue. If your budget allows, the PVC options mirror many of the menu items for wood fences. Either way, getting a residential fence installation makes your home safer, more private, and more valuable in the real estate market.
 Commercial Fences: For business owners, a fence is crucial to keeping the complex secure and protecting assets. For some, the white vinyl privacy panel fence works wonders. For hotels, the wrought iron fence adds the resort-like feeling to the facility.
Industrial Fences: These fences help minimize risk in hazardous industrial zones. For many of these complexes, the color scheme isn't as important as the functionality, which is why chain-link fences and wrought iron fences seem to be among the most popular industrial fence options.
Pool Fences: From backyard pools to pool at community centers, we have the best pool fences in Jupiter, FL. For homeowners, your HOA or the city likely requires you to have some sort of fence for your pool, so why not get it done by the experts? Our aluminum beam pool fences and PVC panel fences are popular styles for your pool area.
Privacy Fences: Privacy is one of the biggest perks of being a homeowner. At a minimum, you will want a 6ft tall privacy panel fence because it will prevent outsiders from being able to eavesdrop on your premises.
Security Fences: Security fences are an important feature to reduce burglaries and trespassers. While the functionality is important, we can also make fences that are intimidating or beautiful depending on your preference.
Sport Facility Fences: Fence Builders is known for installing some of the finest park and sport facility fences around Jupiter, FL. Our fence contractors have built fences specifically designed for dugouts, batting cages, outfields, outdoor tennis courts, outdoor basketball courts, football field fences, and more!
Yard Fences: Yard fences help define your property lines and establish a sense of home. If you are looking to grow a garden in your backyard, having a yard fence can help protect it from outside forces. Several picket and panel fencing options by our crew are designed specifically to capture this look.
Call  Jupiter Fence Builders | FREE Quotes | FREE  Consultations | Best Fence Styles in Jupiter!
If you can imagine it, we can build it. The Jupiter Fence Builders team is here for you along every step of the fence building process. We get you honest and great-value estimates on your fence, schedule same-day services, and provide the best customer service in the fencing industry. All our fence installation services come standard with a multi-year warranty to ensure your fence is good for the long haul. Give us a call today for your initial consultation!